Robert Houlden to present at the 3rd Global PDDS Conference Paris June 2019
Kate Fast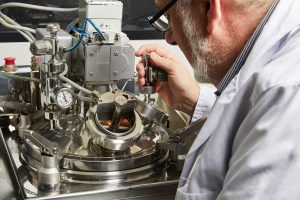 Don't miss our own Formulation Director, Robert Houlden presenting at the 3rd Global Conference on Pharmaceutics and Drug Delivery Systems (PDDS) in Paris, France, on the 24-25 June 2019.
Robert will share his expertise on Day 1 of the conference with a keynote presentation titled 'Taking your active from the lab to scale-up formulation development of a topical delivery system'.
PDDS serves as a podium for the interaction between experts in the areas of pharmaceutics, drug delivery, nanomedicine, biotechnology, and nanotechnology around the world and aims in sharing some unique research and translational studies on various advances in the related fields.
Click here for more information and to book your place at this year's conference.